THE PHYSICS GRADUATE PROGRAM invites everyone to the seminar: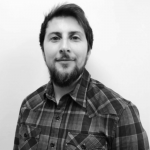 Aprendizado de máquina: Potenciais e limitações
PhD. Rafael Garcia Dias
Research associate
Institute of Psychiatry, Psychology & Neuroscience – King's College London
Abstract:
O poder de coleta, armazenamento e processamento de dados está revolucionando as ciências. O crescimento contínuo de conjuntos de dados impulsiona a demanda por cientistas que possam lidar com códigos complexos e reutilizáveis. Nesta palestra, discutirei alguns aspectos chave do aprendizado de máquina e suas aplicação, enfatizando a importância da replicabilidade da ciência e compartilhando um pouco da minha experiência com aplicações na astrofísica e na neurociência.
Date: May 7, 2021 – (friday) –  Time: 10:15 a.m.
link to access the youtube channel: https://youtu.be/yKL3g44wswc
Comments