THE PHYSICS GRADUATE PROGRAM invites everyone to the seminar: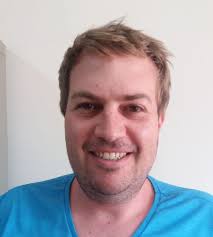 Espectroscopia de Emissão Óptica de Plasma Induzido por Laser: Conceitos, Calibrações e Aplicações
Prof. Dr. Gustavo Nicolodelli – PPGFísica/UFSC
Abstract:
A técnica de espectroscopia de emissão óptica de plasma induzido por laser (LIBS, do inglês, "Laser-Induced Breakdown Spectroscopy") vem se tornando um popular método analítico nas últimas décadas. As principais vantagens são: aplicabilidade para vários tipos de amostras, com pouco ou nenhum preparo dessas, capacidade de sensoriamento remoto, rápida análise multi-elementar e maior rapidez no processo de análise. Recentes progressos no seu desenvolvimento a transformou em uma poderosa ferramenta de caracterização para diversos materiais, tais como amostras agrícolas, ligas metálicas, fármacos, alimentos, e tecidos biológicos, entre outras. O objetivo desta apresentação será introduzir os conceitos físicos básicos da técnica LIBS, desde o processo de formação do plasma até a identificação e quantificação dos elementos. Uma atenção especial será dada para o método Calibration-Free, que utiliza parâmetros do plasma para quantificação dos elementos presentas nas amostras. Por fim, serão exploradas várias aplicação da técnica, da Terra à Marte.
Date: May 14, 2021 – (friday) – Time: 10:15 a.m.
link to access the youtube channel: https://youtu.be/4y80cjpZVZA
Comments