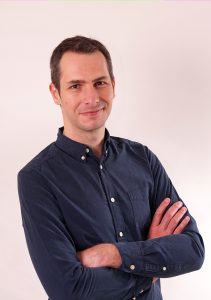 O PROGRAMA DE PÓS-GRADUAÇÃO EM FÍSICA convida para o seminário:
Virial theorem and nucleon mass structure
Prof. Dr. Cédric Lorcé
Centre de Physique Théorique – École Polytechnique, France
*Evento de presença obrigatória da disciplina seminários
Abstract: We review the concept of the virial theorem in various physics frameworks, with a focus on quantum field theory. Having clarified its physical content, we show how it can shed light on the recent debates about the nucleon mass decomposition.
References:
Energy-momentum tensor in QCD: nucleon mass decomposition and mechanical equilibrium. C. Lorcé, A. Metz, B. Pasquini, S. Rodini, JHEP 11 (2021) 121, arXiv:2109.11785 (Key sections: II, IV and Appendix A).
Data: 15 de setembro de 2023 (sexta-feira) – Horário: 10h15min
Local: Sala virtual do ConferênciaWeb da Rede Nacional de Pesquisa: https://conferenciaweb.rnp.br/ufsc/ppgfsc-ufsc
Link de acesso ao canal do programa no youtube: https://youtube.com/live/ZsQgXc-sM9w
Agenda de Seminários: https://ppgfsc.posgrad.ufsc.br/seminarios/
Comments